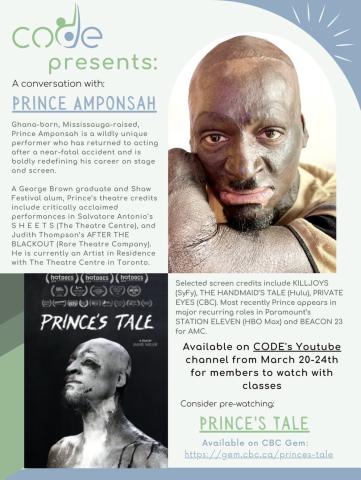 Hello fellow CODiEs, we have another lovely "listen to learn" experience to share with you.
Who will CODE be in conversation with?
Canadian performer, Prince Amponsah
Who is this available to?
All CODE Members
When is it available?
March 20th- 24th, 2023
Where can the conversation be accessed?
This conversation with Prince Amponsah is perfect for sharing with colleagues and/or students, or simply to listen to alone. Do not miss out on this incredible learning experience!